.
All of that: I'll get to it someday, I'll do it later, I have to make time to get out the girls' clothes that don't fit anymore, has caught up to me.
My house is small, but there are 5 of us, and 4 pets, so we've been accumulating stuff for nearly 6 years and its about time.
Of course, I fear that this is going to happen to me:
But I have a logic point: at this point I don't know where ANYTHING is. So there.
So, wish me luck. My greatest fear is that I find a rat or mice, or bugs of the gross kind, so pray that I don't.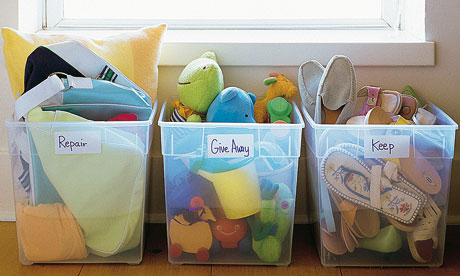 I hope I finish in like two hours. Haha
All of the pics are linked to their source.